Innovative Smart Tire Technology
Cerebrum is the world's first intelligent tire solution utilizing revolutionary, patented sensor technology mounted directly to the tire.  Cerebrum sensors provide advanced tire pressure & temperature data to the vehicle as well as tread depth, alignment and performance data to the operator through the convenient mobile application.   With Cerebrum, drivers can now fully optimize tire and vehicle performance, reduce fuel consumption and excess carbon dioxide emissions, eliminate premature tire wear as well as receive critical safety alerts like Blowout Detection.  Here's how Cerebrum works...
How It Works
PURCHASE
Tire Sensor Kit
Easily install Cerebrum smart sensors to tires you already own.  
Cerebrum-Enabled Tires
Purchase any tire, already equipped with Cerebrum technology and conveniently delivered to your door.
Fleet Solutions
Cerebrum offers gateways, analytics APIs and web-based software solutions for managing fleet assets.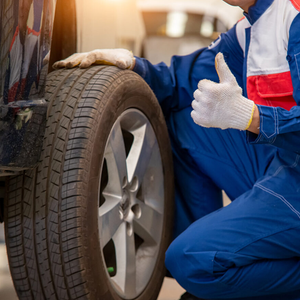 INSTALL
Cerebrum is a standardized solution, which means it will fit most tire types and wheel sizes. Retrofit kits include everything needed for a simple application to any tire. 
Once Cerebrum sensors are installed, traditional mounting and balancing can be done by a qualified tire technician.
Also, our new Cerebrum OEM sensor fits within the automotive industry standard mounting pockets offered from select tire companies; no 'installation' process needed!
Cerebrum Installation Video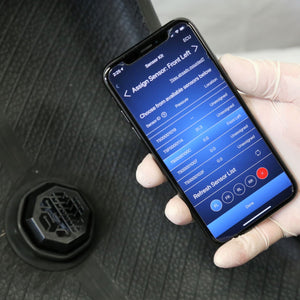 CONNECT
Our BLE smart sensors provide advanced analytics well beyond the capabilities of what vehicles can display through the dashboard.
Consumers
The advanced information and interactive features are available through our free Cerebrum Sensor App. A user guide for the application is available here.
Fleet and OEMs
Receive alerts, summary reports and even raw tire behavior data for efficient tire management through our Intelligent Tire Fleet Management software.
Fleet Solutions Demo
Intelligent Tire Solutions Features
Bottom Line Benefits
Reduce Safety Issues
Tire issues account for over 35% of all vehicle-related accidents. Over 50% of those are associated with worn tires.
Cerebrum's solutions provide accurate, real-time visibility to tire conditions for proactive maintenance and repairs prior to catastrophic failures.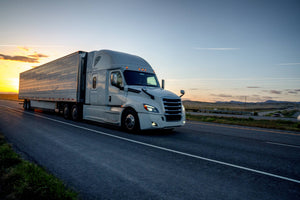 Maximize Uptime
Over 60% of vehicle breakdowns are related to worn-out tires and wheel issues.  Vehicle downtime adds significant costs for roadside service, repairs, labor, etc.
Cerebrum's software delivers
advanced visibility to fleet managers and drivers to resolve tire-related concerns before downtime occurs.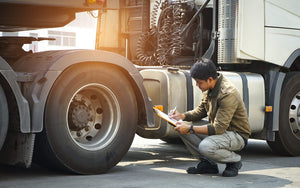 Optimize Maintenance
With complete visibility to tire analytics, tire maintenance can be optimized.  No more costly arbitrary scheduling and premature tire changes.
Cerebrum's solutions support historical and real-time tracking of: rotations, inspections, tire changes, pressure, temperature, tread depth, tire / axle / vehicle load, etc.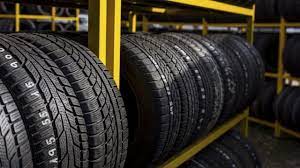 Asset Visibility
Despite being one of the top operating costs for a fleet,
there is no effective method for tracking and tracing specific tires. 
Cerebrum sensors enable unique identification, classification, and visibility of a tire from cradle-to-grave.  Additional information
such as the VIN, manufacturing date, etc. can also be stored through Cerebrum solutions for recalls or similar.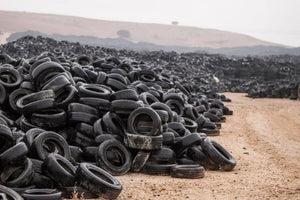 Increase Efficiency & Sustainability
Tires are the single most important asset as they are linked to countless fleet operating costs: tire casings, fuel efficiency, maintenance and downtime, roadway
compliance, accidents and insurance, product yield (AG and mining), etc.
Cerebrum's Intelligent Tire Solutions deliver tangible savings to the bottomline.
Limitless Analytics & Autonomy
Today, there is virtually no visibility of tire analytics for fleets, OEMs, regulatory agencies, insurance companies, or autonomous vehicles. 
The Cerebrum portfolio of solutions establishes a foundation of tire analytics and data collection capabilities, from which the next generation of smart cities and vehicles will thrive.
Portfolio of Products
Over 20,000,000 miles of proven performance.
Cerebrum Smart Tire Solutions coverage a broad range of market needs including aftermarket street and performance, recreational vehicles, fleet vehicles, mining and agriculture. Our solutions include tire-mounted sensors, telematics gateways, mobile applications and web-based software interfaces for fleet management companies.
CONTACT US to discuss your specific needs and which Cerebrum products will fit.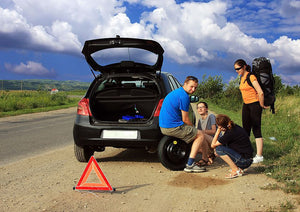 AFTERMARKET
From enthusiast to daily driver, Cerebrum Smart Tire Sensors provide clarity of tire conditions to drivers.
Our aftermarket sensors are affordable, install to any tire and provide advance information and alerts conveniently through your smart phone.
Eliminate the guesswork about tire condition, optimize performance, and avoid potentially catastrophic tire conditions with Cerebrum.
Buy Now
FLEET MANAGEMENT
Achieve real-time, remote tire management for fleets of any size.
Cerebrum sensors and telematics gateways improve fleet safety through advance analytics and tire condition visibility; anywhere, anytime.
In addition, Cerebrum analytics enable fleets to reduce burdensome costs from downtime and extend the tire lifecycle.
Request Demo
ORIGINAL EQUIPMENT & TIRE RETAILERS
As vehicle technology and connectivity has advanced, tires have been left behind. Cerebrum Smart Tire Solutions achieve tire connectivity for any vehicle and tire and are an incredible value-add.
Using Cerebrum, original equipment automotive and tire manufacturers and retailers alike can finally achieve cradle-to-grave tire visibility and gather critical user-based information to advance product offerings and improve safety and performance.
Request Demo
Cerebrum ECO 4-Pack Kit
The ECO product offers BLE communication and visibility of advanced features through the Cerebrum application.  The ECO product is 50% of the size of our first generation product yet generates 2x the frequency of data for Advanced Mode sessions.  ECO offers all of the benefits and performance of Cerebrum in a more affordable solution.

This 4-pack D.I.Y. kit includes:
(4) reusable Cerebrum ECO smart tire sensors, each protected by a master housing
(4) Universal, base-housings used to mount Cerebrum ECO sensors within each tire.  These base-housings can be purchased separately to re-use the Cerebrum ECO smart sensors in a different tire. 
(1) Permanent rubber bonding adhesive for D.I.Y. application of the tire sensors
(1) Tire preparation cleaning solution
(1) Tire scraper tool for preparation of the tire inner liner
Cerebrum mobile application with unlimited accounts